Our Mission
To improve the health of our members, through the provision of high-quality care and services.
Projected Income Statement FY2019-20
Total Operating Revenues: $776,443,373
Total Medical Expenses: $718,275,941
Administrative Expenses: $50,623,480

Membership as of June 2020
199,648
Projected TNE: $98,480,010
Projected Required TNE: $31,866,839
Percent of Required: 309%

Projected Membership by June 2020
193,409
Based on projected State of California data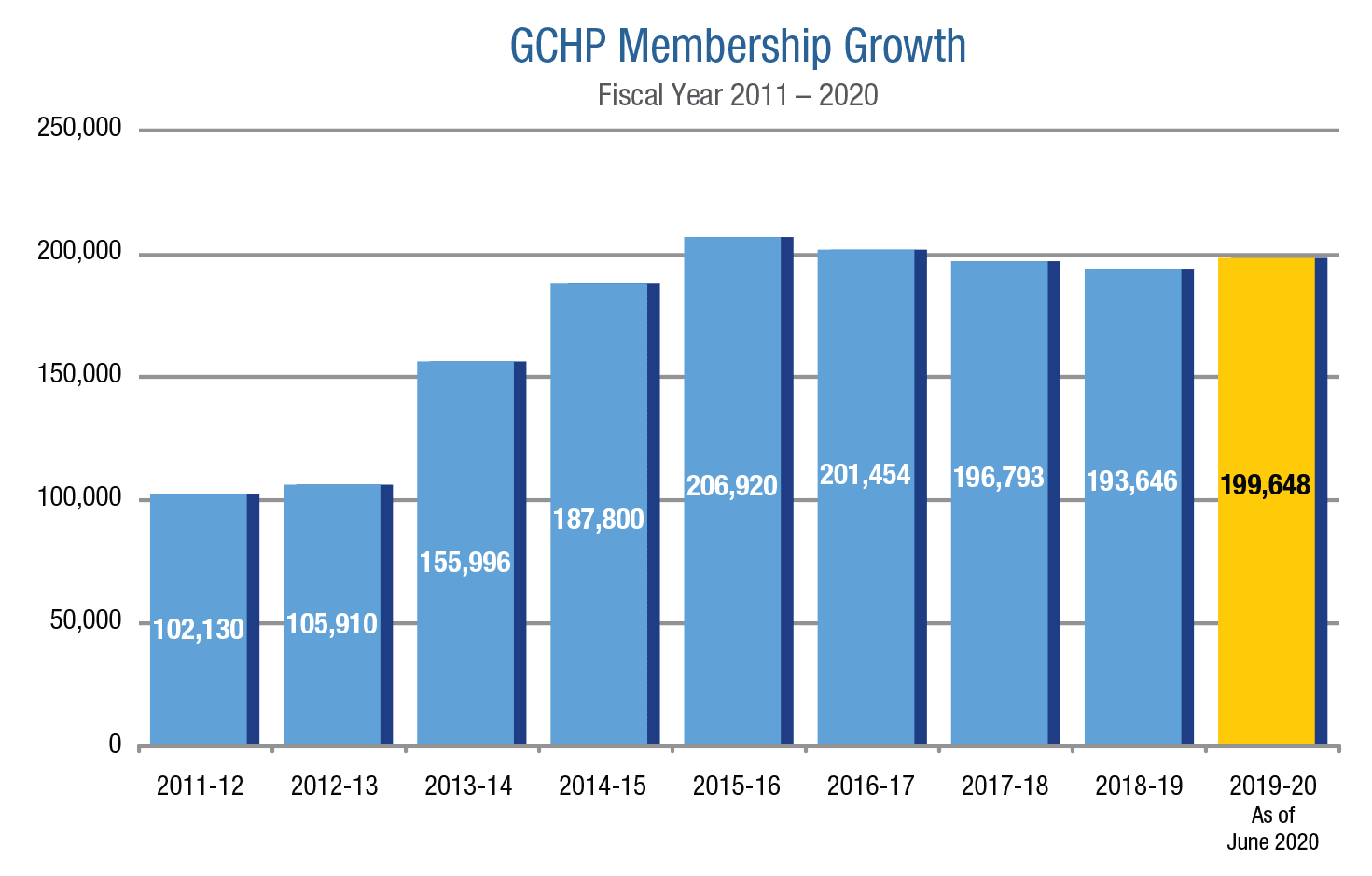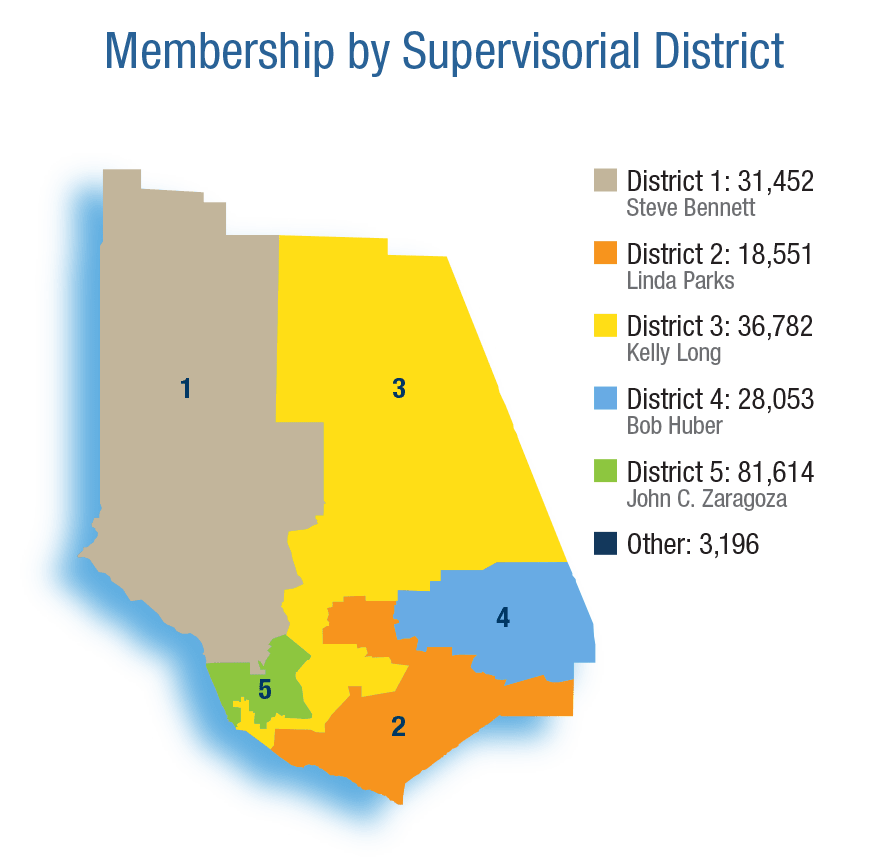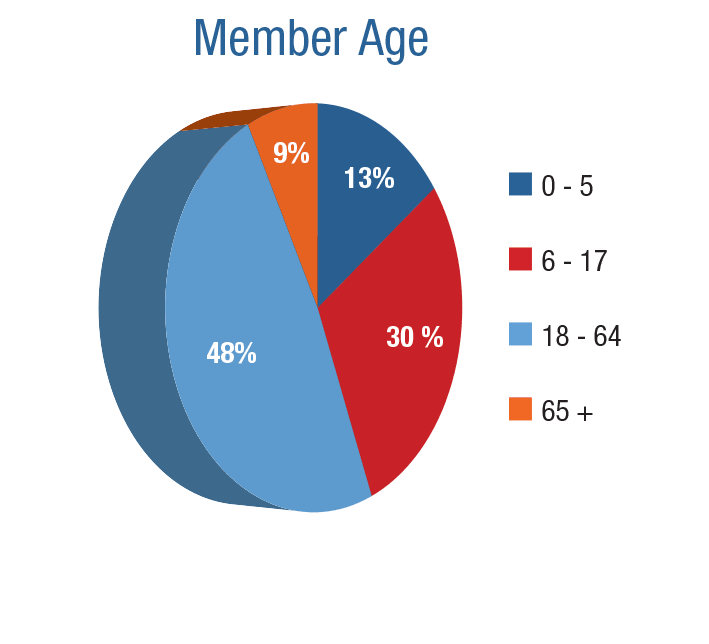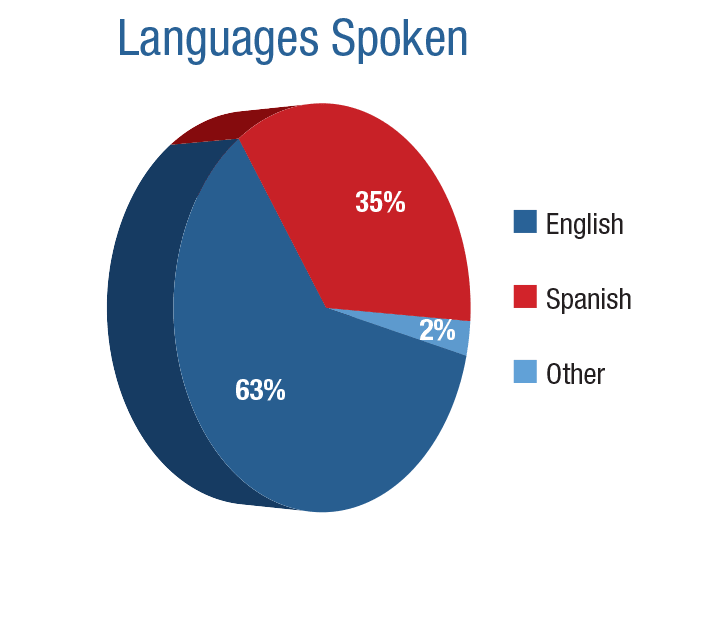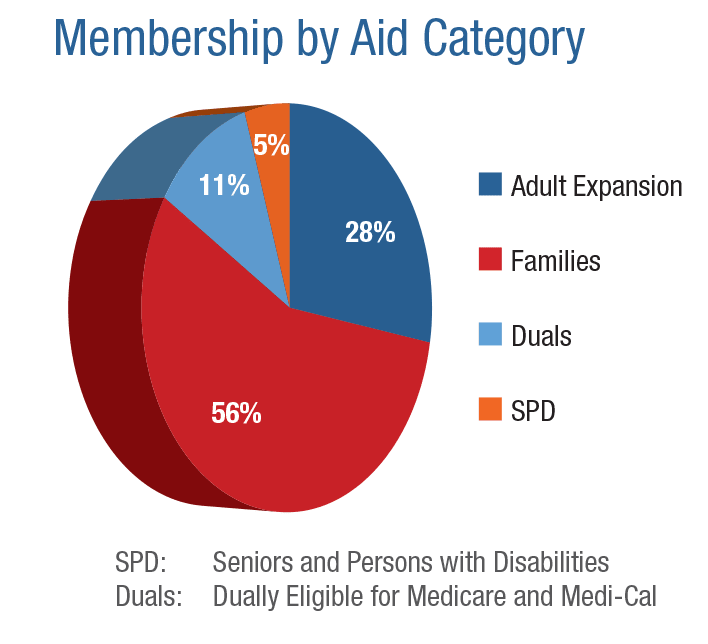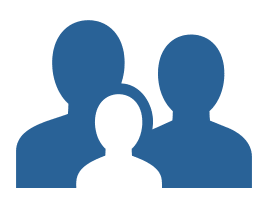 Community Focus
1 in 2 Ventura County children (ages 0-5)
1 in 5 Ventura County residents
1 in 8 Ventura County seniors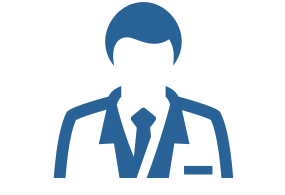 Provider Network
399 Primary Care Providers
3,395 Specialists*
24 Hospitals

19 Acute Care Hospitals
5 Tertiary Hospitals

317 Behavioral Health Providers
495 Pharmacy Providers in Ventura and Neighboring Counties
392 Other Service Providers
*Specialists who work in multiple locations are counted once
Quality Services
In 2019, GCHP reported improvement in 39 of the 43 quality of care metrics that are reported annually to the state Department of Health Care Services (DHCS) and the National Committee for Quality Assurance (NCQA).
In 2019, GCHP scored in the 90th NCQA percentile for the measures on Weight Assessment and Counseling for Nutrition and Physical Activity in Children and Adolescents: Body Mass Index and Prenatal and Postpartum Care.
In 2019, GCHP scored in the 75th NCQA percentile for the Childhood Immunization Status – Combo 10 and Well Child Visits in the Third, Fourth, Fifth and Sixth Years of Life measures.
GCHP successfully passed the NCQA Health Effectiveness Data and Information Set (HEDIS®) Compliance Audit™ for the eighth consecutive year.
Governance
Margaret Tatar
Chief Executive Officer
Kashina Bishop
Chief Financial Officer
Nancy R. Wharfield, MD
Chief Medical Officer
Theodore Bagley
Chief Diversity Officer
Steve Bennett
Supervisor, District 1
Linda Parks
Supervisor, District 2
Kelly Long
Supervisor, District 3
Bob Huber
Supervisor, District 4
John C. Zaragoza
Supervisor, District 5
Dee Pupa Chair
Ventura County Health Care Agency
Jennifer Swenson Vice Chair
Adventist Health Simi Valley
Antonio Alatorre
Clinicas del Camino Real, Inc.
Fred Ashworth
Los Robles Hospital
Shawn Atin
Ventura County
Theresa Cho, MD
Ventura County Health Care Agency
Laura Espinosa
Consumer Representative
Sevet Johnson, MD
Ventura County Health Care Agency
Gagan Pawar, MD
Clinicas del Camino Real, Inc.
Scott Underwood, DO
Oceanview Medical Specialists
John C. Zaragoza
Ventura County Board of Supervisors
Scott H. Campbell
BB&K Law
Rita Duarte-Weaver Chair
Ventura County Public Health Department
Ruben Juarez Vice Chair
Ventura County Health Care Agency, Whole Person Care
Estelle Cervantes
Member Beneficiary
Norma Gomez
Mixteco / Indigena Community Organizing Project
Frisa Herrera
Casa Pacifica
Paula Johnson
ARC of Ventura County
Laurie Jordan
Rainbow Connection / Tri-Counties Regional Center
Victoria Jump
Ventura County Area Agency on Aging
Curtis Updike
Ventura County Human Services Agency (HSA)
Pablo Velez
Amigo Baby, Inc.
Masood Babaeian
Ventura Transit System, Inc.
Linda Baker
Clinicas del Camino Real, Inc.
Joan Buck-Plassmeyer
Los Robles Homecare Services Inc.
David A. Fein
Shield Healthcare
Will Garand
Community Memorial Health System
Katy Krul
Oxnard Family Circle
Adult Day Health Care Center
Sim Mandelbaum
U.S. Skilled Serve Inc.
Richard Montmeny
Dignity Health
Pablo Velez
Amigo Baby, Inc.